TLS® Nutrition Shakes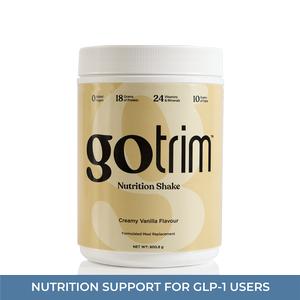 TLS Product Reviews
---
Displaying reviews 1 - 5 of 19
---
I love these nutrition packed TLS shakes and drink them daily. The shake tastes wonderful,
and helps me to build my muscle mass.
Response from Customer Service:
24/10/2021
Thank you for the positive review you in regards to our TLS Shakes! We are so pleased to hear your experience with the product. Thank you from Market Australia.
---
Definitely must have a shake a day! Love how they're really low in sugar and lots of minerals! My colleague who is into fitness picked up this shake bottle at work and looked at the ingredients. She then commented 'wow, this is really good stuff. so low in sugar yet have so many wonderful ingredients in it!'
---
No more days of feeling hungry.
Want to lose weight and want to feel full. This shake is the perfect meal replacements. Great tasting and also extremely nourishing. If you want to upgrade the taste, mix a little fruit and milk! I have it everyday to replace my lunch together with my complete greens. Provides a good formulated mix of vitamins, minerals and protein!! Love it.
---
Yummy shake with lots of vitamins and low sugar
I used to think that shakes don't taste good and I shunned away from them. I don't need meal replacement, that's what I thought. But when I finally decided to give this shake a try, I was surprised that both flavours tasted good! They not only have lots of vitamins including fibre, they have low sugar level as compared to other shakes in the market! I use them to supplement my meals if I'm in a rush and don't eat enough breakfast, lunch or dinner.
---
My product review : Chocolate & Vanilla Shakes
My husband and I love these products - especially the chocolate shake. We mix it with water and that was already delicious. They were creamy and taste so much better too with either fruits or Complete Greens. Being on the TLS 30 day challenge these shakes are really nutritious and we were not hungry from meal to meal. Excellent snack instead of our usual cakes & bread for snacks.
Response from Customer Service:
10/4/2021
Thank you for taking the time to leave your thoughts on the TLS Nutrition Shakes. We are happy to hear you are pleased with the product!

Thank you again!