Isotonix® Prime Joint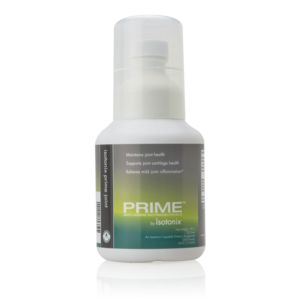 $84.50 AUD
$1.54 AUD
Single bottle (30 Servings)
SKU: 713081
FEATURED RECOMMENDATIONS
TLS Product Reviews
---
Displaying reviews 1 - 5 of 18
---
I conduct Manual handling training at work and before taking prime joint, whenever I demonstrated how to properly squat and do lunges, my hip bones 'cracked', click clak click clak. People would try to hold their laughter in.
Since taking prime joint, no more bones cracking.
Response from Customer Service:
13/7/2021
Thank you for your positive feedback in regards to our Isotonix product! We are so pleased to hear your experience with the product. Thank you from Market Australia.
---
A MUST HAVE product to any joint sufferers. I've been suffering joints pains to my shoulders and knees. After taking Prime Joint only for few days, the pains began to disappear progressively. All's good since. I am grateful to have been introduced to this amazing product. Go for it and try it, like seriously...you've got nothing to loose. Small investment with happy result! Thank you Isotonix Prime Joint!
---
I have been taking prime joint for about 10 months now with no joint problems.
I didn't get a new bottle ordered in time and ran out. When it arrived I had been without prime joint for approximately two weeks. I woke one morning and my shoulder pain from a previous injury had returned. I had forgotten what that pain felt like until that moment.
I started back on prime joint and after two days my pain has subsided and I'm getting back to my new normal.
This is such a fantastic product and has helped me so much, I'm so glad I have been introduced to it.
---
I noticed a difference in the way my body felt within 2 days of taking this supplement. Worth it!
Response from Customer Service:
15/3/2020
Dear Valued Customer,

Thank you for taking the time to leave your thoughts on the Prime Joint Support Formula by Isotonix®! We are happy to hear you are pleased with the product.

Thank you again!
The Product Information Team
---
One of the most important supplements I take. Has really helped with my knee injuries. If you work out or are quite active on a daily basis, this is something you have to add to your repertoire.
Response from Customer Service:
10/2/2020
Dear Valued Customer,

Thank you for taking the time to leave your thoughts on the Prime Joint Support Formula by Isotonix! We are happy to hear you are pleased with the product.

Thank you again!
The Product Information Team