Isotonix® Isochrome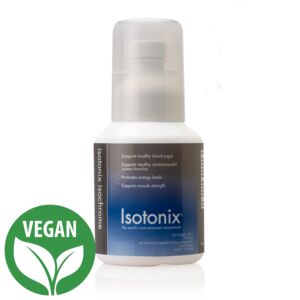 $102.25 AUD
$1.86 AUD
Single Bottle (90 Servings)
SKU: 713039
FEATURED RECOMMENDATIONS
TLS Product Reviews
---
Displaying reviews 1 - 5 of 5
---
I don't crave sugar cravings as much anymore. Helps promote a healthy blood sugar. I used it when i did the TLS Weight Solution. Love it! Have it before dinner. Say sayonara to those sugar cravings. Live a more healthy lifestyle
---
Great energy and immune booster!
I've been taking this product for a couple of years and have seen significant improvement in my energy level. My cholesterol and blood sugar level has also seen great improvement. I used to feel tired all the time and after taking this with Isotonic OPC-3. I experienced a better general well being than before. No longer suffer from the cold and hay fever as often as before and even if I've a cold it recovers quickly when i dose up. Besides it taste good and is easy to take. Best of all is the fast delivery and absorption rate so no nutrients are lost or wasted.
---
Love this product! My sugar cravings are few and far between since taking this :) I feel much more in control of my cravings!
---
---
Curb my craving & good for sugar level maintenance
I've been taking the Isotonix Isochrome for a couple of years now. It tastes great and helps me with my craving. Also great to use during TLS 21 days challenge! Love it.