Isotonix® Advanced B-Complex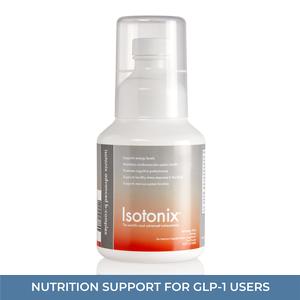 $70.50 AUD
$1.28 AUD
Single Bottle (90 Servings)
SKU: 713040
FEATURED RECOMMENDATIONS
TLS Product Reviews
---
Displaying reviews 1 - 5 of 11
---
这款产品是我女儿考试时必备的,它能缓解她紧张,焦虑的情绪,效果超赞!!
By Jonie Lin on 10/09/2020
---
Excellent product! Love it!
---
Best B-complex I've taken so far!
Loved this Isotonix Advanced B-complex as it helps me with my fatigue, improves my mood, keeps me more alert at work and gives me more energy when I go cycling and exercise.
---
Changed my moods and stress level for the better!
I was taking this routinely as part of my daily essential kit supplements until one day I ran out - I was too busy to get another bottle so just went without it. I kept procrastinating for about a month - little did I realise I the stress I was facing daily was affecting me; I was getting moodier, grumpier, more irritable and impatient - a dark cloud gradually descended on me until I decide to resume taking it again - I felt the difference to my disposition within a few hours and gradually my moods lifted and stress levels dropped and more importantly my ability to deal with daily stress improved and the clouds gradually lifted! Amaxing! If I didn't stop and then resume I Woukdn'thave believed it! Highly recommend ❤️👍🏻😃
---
Energy booster. Don't leave home without it.
Isotonix is now part of daily routine. Discovering this amazing supplement has been a life-changing. No more mental fog, low energy levels and fatigue. Worth the investment - keeps me active, full of energy and there is no product like it.